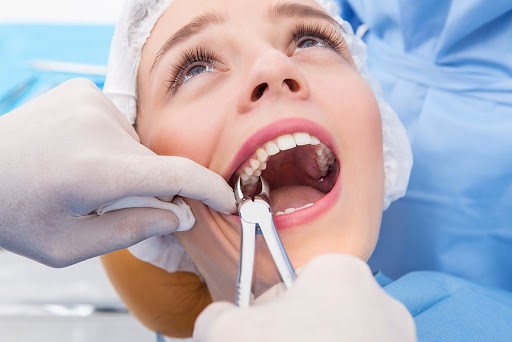 We resort to tooth extraction when no other medication and treatment will cure the infection. It is important to stop the infection from spreading to other teeth and gums.
Reasons for Tooth Extraction
Tooth extraction is not all about stopping the infection from spreading. Other medical conditions may also force you to go for tooth extraction. Here are some important reasons behind tooth extraction.
Orthodontics – The goal of orthodontics is to align teeth properly. If your teeth are big enough, or there isn't enough space between them, then your dentist may go for tooth extraction. It will create enough space for your teeth to align properly.
Infection – Most of the times teeth extraction is important to prevent the infection from spreading to other teeth and gums.
Wisdom Teeth – Most of the dentist recommend the extraction of wisdom teeth before they are fully developed. If you do not go for wisdom teeth extraction, then there are possibilities that it may lead to other complexities and potential problems.
Gum Disease – If you are suffering from periodontal disease, then it is important to go for teeth extraction to avoid any problems in the future.
We follow proper procedure before teeth extraction. Our team will examine your medical history and take X-rays before going forward with teeth extraction.
Experienced Family Dentists on Dominion Road, Mt Roskill, Auckland
Orthodontics Treatments (Braces, Fastbraces®, Invisalign®, ClearCorrect)
Opening Hours
Mon to Fri: 9 – 5 pm, Saturday : 9 – 2 pm